WorldWide News
The Escheatment Process
11/ 28/ 2018
CREDIT BALANCES COST YOU MONEY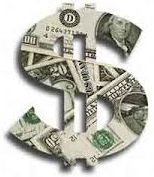 Escheatment is the process of identifying customer accounts (credit balances, checking, savings, stocks or certificate of deposits) that are considered abandoned and remitting the funds to the appropriate state if the customer cannot be contacted to re-activate the account.
Escheatment is a huge problem everyone is facing. It is an ongoing issue as it must be addressed every year. States are aggressive about getting funds turned over to them when accounts become inactive. CST WORLDWIDE has worked with many companies to reduce their liability saving them money and enhancing the customer relationship. A major retailer reported a loss of $72 million due to credit balances owed to customers for credit card purchases. This company experienced a one day drop in the market shares of 15% as well as the charges associated with this process.
States may initiate external audits at your expense, impose penalties, and assess interest charges. The cost can be staggering and you lose the amount of the credit balance as well. CST WORLDWIDE can help you to be in compliance without these additional costs. Let us help you control the credit balances and keep your accounts active and out of harm's way.
CST WORLDWIDE–-THE SOURCE TO YOUR SUCCESS