WorldWide News
Bank Fraud on the rise
8/ 21/ 2018
FRAUDULENT BANKING NOTICE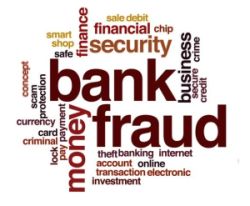 At a recent industry meeting one of the big topics was fraudulent notification of changes to banking information. Clients are receiving notification that appear to be "real" from vendors and customers regarding banking information changes. Some clients have changed their records without checking with their vendor/customer and funds have gone to unknown sources based on this fraudulent information. These funds are extremely difficult to trace.
The best protection is to verify directly with your vendor/customer before changing any information.
CST WORLDWIDE is constantly vigilant in order to protect ourselves and our clients.


THE SOURCE TO YOUR SUCCESS