WorldWide News
Understanding the past
7/ 23/ 2023
Understanding the Past
allows you to predict the future!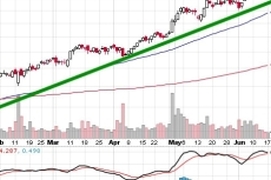 One of the years hottest financial topics is Forecasting. With the advent of "workouts" some three years ago we now have forecasting as a request from CFO's trickling down through the credit department.
Just trying to bring in money is never enough, there always seems to be more added responsibilities. With that in mind, we would like to point out that our Client Analysis Report (CAR) offers various ways of forecasting enhanced opportunities.
Many years ago our programmer came up with a summary page at the end of our CAR that recaps performance of collection activity and recovery by quarter for a rolling three years. The summary defines the historic claims activity and provides a tool to predict future collections for similar accounts. Summaries are also prepared based on the debtor location by state. With these features, and knowledge of the economy during the same timeframe, you may reliably predict future liabilities and recovery.
Much of the above is already available to the credit manager internally, but the fact that you can support your research through an outside source can further validate your choice for third party collection support to upper management.
At CST Worldwide, the accounts you entrust us with are far more than "just another number". While it's true that many collection scenarios are similar, each account is actually unique. Only a seasoned professional can recognize what needs to be done or said in order to bring the account into focus, and to a successful conclusion.
Even though CST Worldwide has a state-of-the-art computer network we firmly believe there is a place for personal service in our industry, and we think it makes a difference! Should you have any questions or would like a demonstration of the power of the CAR, please contact us and we will be happy to help.