WorldWide News
2018 Great Start
1/ 31/ 2018
We are thankful to all our partners for the opportuinity to serve you. We are pleased at the results of 2017 and look forward to continued success for all services provided by CST WorldWide to our clients (partners).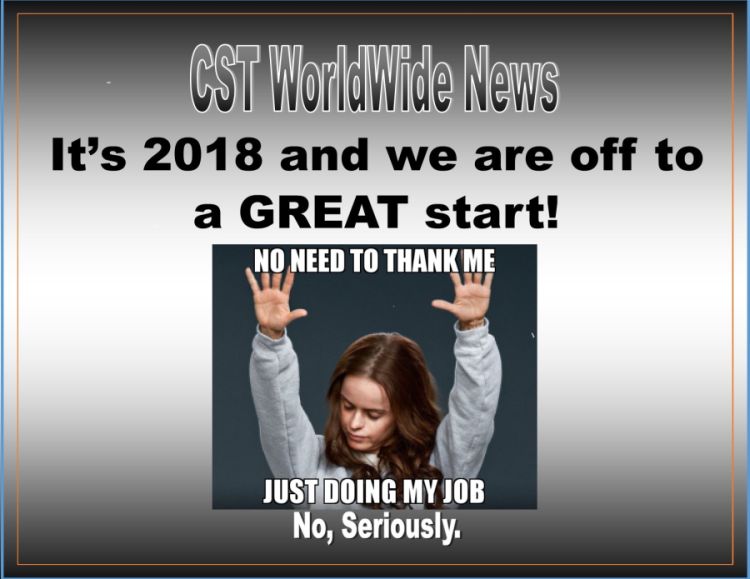 Without you we would not be here. In partnership we can be everything. Whatever you need just ask and we will find a way to benefit your needs from basic outsourcing collections, to account validation for mergers, credit reports, UCC filings, bankruptcy following and mail return verification.

Contact us for more information on these any other items of service you might have.